Course Description:
Sterilization is a critical aspect of device approval and release. Though this is indeed fact, manufacturers sterilize product as a matter of course, without expert sterilization assurance personnel to guide them through potential problems in sterilization. As the world and meaning of CAPA continue to evolve in the medical device industry, further misunderstanding arises when faced with determine root cause and corrective (or preventive) action for any variation in this critical process in device manufacture.
The course will begin with an overview of EO sterilization, explaining which aspects of the process often cause confusion. This will be followed by process validation and what paperwork is required to provide 'documented evidence' ; and finally what are typical deficiencies encountered in the EO process. Next a detailed explanation of Radiation Sterilization will be given. Specific to Radiation Sterilization is the required sterilization dose, which will be covered in depth – how to determine sterilization dose and how to maintain the validated dose. Process validation will be covered as well as the typical deficiencies encountered in Radiation Sterilization and Validation. Critical and non-critical deficiencies will be covered and when this should trigger a CAPA. Finally contract sterilization will be reviewed with the specifics of how to deal with CAPA when you are not directly responsible for sterilization.
Who will Benefit:
This course will be beneficial to the following personnel in Medical Device Manufacturing and Sterilization facilities:
QA Personnel
CAPA Team Members
SA Personnel
Quality Engineers
Operations Managers
Anyone with direct hands on experience with sterilization & troubleshooting
Course Outline:
Day 1

 
 

Day 2

Introduction to Industrial Sterilization

EO sterilization and Validation

Documentation & Maintaining Validation
Typical Deficiencies: Critical and Non-critical

Radiation Sterilization & Validation

Determining and Maintaining Accurate Dose
Process Validation & Documentation
Typical Deficiencies: Critical and Non-critical

Contract Sterilization

 
 

Introduction to Corrective & Preventive Action - CAPA( ½ Day)

Applicable Regulation & Standards
Why CAPA
When does a deficiency require CAPA?
Root Cause Determination
Actions to Prevent Recurrence
CAPA Tools & Methodology

Workshop (½ Day)

Utilizing CAPA tools to solve sterilization deficiencies
Utilizing CAPA tools to solve typical quality deficiencies
Instructors will lead attendees through several 'real case' exercises related to CAPA and sterilization & quality deficiencies; attendees will present findings to the rest of the group.
Meet Your Instructors
Lisa Foster
Principal , Adiuvo QS & SA Consulting

Ms. Foster began her medical device career at Sterigenics International in 1989. Throughout her tenure, Ms. Foster has held various quality assurance positions at both the facility and Corporate levels where she served as Sterigenics Vice President of Quality Assurance from 1997 – 2004 and as Vice President SteriPro Labs & Consulting from 2004-2011. In 2011 she opened her own firm Adiuvo QS & SA Consulting and formed an alliance with Karen Welch, Senior Partner of Center for Risk Based Strategies (CRC). Ms. Foster is an Executive Committee Member of the AAMI Sterilization Standards Board (invitation only), a member of the AAMI Sterilization Standards Committee (invitation only), serves as Co-Chair and ISO delegate to AAMI/ISO/TC 198/WG2 Radiation Sterilization Working Group, has served as co-chair for the AAMI Radiation Process Control Task Group, which developed TIR 29, Guide for Process Control in Radiation Sterilization, and is also an active member of several other AAMI Sterilization Working groups. Ms. Foster has been a presenter at numerous industry and FDA training seminars throughout the United States. She holds a Bachelor of Science in Food and Nutrition from Mississippi University for Women and a Masters of Science in Food Technology from Mississippi State University. Ms. Foster's areas of expertise include sterilization, sterilization validation, regulatory compliance, Quality System Regulation, quality systems management, CAPA, and FEMA.
Karen Welch
Senior Partner, Center for Risk-based Strategies (CRS)

Ms. Welch is a Senior Partner with Center for Risk-based Strategies (CRS), a company focused on improving the bottom line of regulated companies. She has over 20 years of experience in the Medical Device, Pharmaceutical and Diagnostics industry with a primary focus in Quality Improvement and Quality Systems. She held positions of increasing responsibility, both technical and managerial, at Abbott Laboratories, Sybron International, AbTox, and Aksys, Ltd. Throughout each of these positions she actively practiced Continuous Improvement and Six Sigma techniques to help design quality into the product as opposed to 'checking it in' at the end. Ms. Welch was in charge of Quality Assurance and Quality systems relating to all aspects of the manufacture and release of FDA regulated products. She assisted in creating and maintaining ISO and QSR compliant organizations. She managed Complaint Handling, Investigation and root Cause analysis using statistically valid data summaries, insuring that corrective and/or preventive actions were incorporated to avoid recurrence. She identified and tracked key metrics to measure Cost of Poor Quality, i.e. defect rates, yield, variation, cycle time, product/process development time, and waste. Most recently Ms. Welch was Director of Six Sigma of a major medical firm where she played a key role in teaching Lean and Six Sigma tools and techniques to challenge current ways of working and gain improvements in cycle time, productivity and delivery performance in Southeast Asia, Australia, London and America. She has extensive experience with DOE and has used it to characterize, optimize and validate products and processes. Ms. Welch received her B.S. in Medical Technology at Chicago Medical School, University of Health Sciences, North Chicago, Illinois. She is a Senior member of American Society for Quality.
Register Now
Online using Credit card
Registration is now closed!
Bring this seminar to your organization;
Call +1-650-284-1699 for more details.
or email to

[email protected]
Other Registration Option
By order form / PO#
Fill this form with attendee details & payment details
Fax it to +1-650-362-2367, or
Email it to

[email protected]
Payment Mode
By Check -
Pay your check to (payee name) "MetricStream Inc" our parent company and Mail the check to:
ComplianceOnline (MetricStream, Inc),
6201 America Center Drive Suite 240
San Jose, CA 95002
USA
By Wire -
Register / Pay by Wire Transfer
Please contact us at +1-888-717-2436 to get details of wire transfer option.
Terms & Conditions to register for the Seminar/Conference/Event
Your Registration for the seminar is subject to following terms and conditions. If you need any clarification before registering for this seminar please call us @ +1-888-717-2436 or email us @ [email protected]
Payment:
Payment is required before 2 days of the date of the conference. We accept American Express, Visa and MasterCard. Make checks payable to MetricStream Inc. ( our parent company)
Cancellations and Substitutions:
Written cancellations through fax or email (from the person who has registered for this conference) received at least 10 calendar days prior to the start date of the event will receive a refund — less a $200 administration fee. No cancellations will be accepted — nor refunds issued — within 10 calendar days from the start date of the event.
On request by email or fax (before the seminar) a credit for the amount paid minus administration fees ($200) will be transferred to any future ComplianceOnline event and a credit note will be issued.
Substitutions may be made at any time. No-shows will be charged the full amount.
We discourage onsite registrations, however if you wish to register onsite payment to happen through credit card immediately or check to be submitted onsite. Conference material will be given on the spot if it is available after distributing to other attendees. In case it is not available we will send the material after the conference is over.
In the event ComplianceOnline cancels the seminar, ComplianceOnline is not responsible for any airfare, hotel, other costs or losses incurred by registrants. Some topics and speakers may be subject to change without notice.
Attendance confirmation and Documents to carry to the seminar venue:
After we receive the payment from the registered attendee an electronic event pass will be sent to the email address associated with the registrant before 5 working days from the seminar date. Please bring the pass to the venue of the event.
Conference photograph / video:
By registering and attending ComplianceOnline conference you agree to have your photographs or videos taken at the conference venue and you do not have any objections to use these photos and videos by ComplianceOnline for marketing, archiving or any other conference related activities. You agree to release ComplianceOnline for any kind of claims arising out of copyright or privacy violations.
Media Partners

Sponsors

If you wish to partner with us for this event

please contact us:

[email protected]

or

call us:

+1-888-717-2436.





Media Partner Benefits




Logo and company data on the event website.
Logo on the conference material distributed during the conference.
Media Partner's brochure distributed along with conference material.
Logo on all the mailings before and after the event.
10% discount to media partner's subscribers.





Media Partner to do




Banner (min 728x90 or 468x60) on the Media Partner website.
Insertion of the event in the event calendar, both printed and/or online.
Announcement article of the conference on the Magazine and/or Website.
Dedicated email blast to all subscribers of Media Partner.
Article on the Magazine and/or Website after the conference.




If you wish to sponsor this event

please contact Cruise Webster:

[email protected]

or

call us:

(207) 576-4173




Local Attractions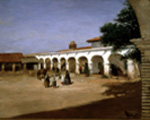 The Irvine Museum
The Irvine Museum collects and preserves California Art, with an emphasis on landscapes and Impressionist work. The Museum itself is a lovely hacienda style building, reminiscent of the Golden Land's early days.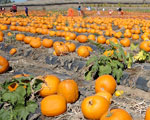 Tanaka Farms
Located in the heart of sunny Irvine, Tanaka farms provides fun, educational activities for kids and families. Seasonal tours of the Pumpkin Patch and Strawberry Fields, plus elaborate cook-outs and entertainment are among the delights offered at Tanaka farms.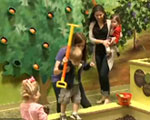 Pretend City Children's Museum
Pretend City Children's Museum is a very promising place to bring children.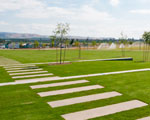 Orange County Great Park
The Orange County Great Park is a vital center that brings together some of the southern California's exciting, diverse communities with educational workshops, farmer's markets, concerts and exhibits. The Park is currently expanding and will soon have an elaborate sports field as well.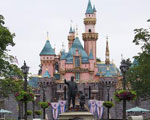 Disneyland
One of the largest and most popular Orange County attractions is just a short trip away. See Mickey, Minnie, Peter Pan, Winnie the Pooh, Alice in Wonderland and many of the world's most beloved characters and rides during a visit to the Magic Kingdom.
We need below information to serve you better