How to Perform a Cognitive Load Assessment for Human Error Reduction: 2-Day In-Person Seminar
By:
Ginette M Collazo,
Industrial/Organizational Psychologist at Ginette M. Collazo
Coming soon.. Please contact customer care for new schedule
Course Description:
Attention, memory and decision making errors are directly associated with cognition overload and mistakes. This course explores the human mind, human factors and cognitive overload in GMP related environments.
Through a combination of discussion and interactive exercises attendees will learn:
How to Perform a Cognitive Load Assessment. Participants will begin the course by learning how to perform a cognitive load assessment to reduce errors. Attendees will also be provided examples of poor human factor, engineering and workplace conditions that contribute to errors.
Human Error Reduction Techniques. Participants will be taught how and when to apply engineering controls to correct and prevent errors. Participants will work with fellow attendees to create and analyze results through the use of a box plot chart.
Human Error Investigation. Participants will be taught the proper steps to take for an effective human error investigation from beginning to end. They will be taught how to gather data when analyzing cognitive load. They will also be taught how to perform an effective interview and how to properly report issues to management in a way that they will listen
Through the use of a case study participants will conduct a full cognitive load assessment including a root cause analysis and CAPA development plan.
COMPLEMENTARY COURSE BINDER MATERIALS (Value US$ 549.00)
Root cause determination tool
Interviewing guide – you can take back and use immediately
Example of well-documented HE report
Complete copy of slide deck materials
Copies of applicable FDA regulations referenced in the course
Copies of pertinent FDA guidance documents
Articles focused on human error reductions
Who will Benefit:
QA/QC directors and managers
Process improvement/excellence professionals
Training directors and managers
Manufacturing operations directors
Human factors professionals
Plant engineering
Compliance officers
Regulatory professionals
Executive management

Course Outline:
Day One (8:30 AM – 4:30 PM)
Day Two (8:30 AM – 4:30 PM)

Registration Process: 8:30 AM – 9:00 AM

Session Start Time: 9:00 AM

9:00 a.m. – 10:00 a.m.
How to perform a cognitive load assessment for human error reduction

Definitions and Theory
The regulation and human error:
Examples of applicable FDA requirements and what the FDA expects companies to be complying with
Definitions and Theory on Human Error and Cognitive Load
Understanding the latest on cognitive load and attention, memory, and decision making errors — how they commonly occur on the manufacturing floor
Cognitive Load Assessment: scenarios and applications
Human Errors Types and Cognitive Load
Human Error Cause Categories for Cognitive Load
How we got here — why human error reduction is such an important topic
Interactive Exercise: Attendees will be broken into groups and asked to describe the most common human errors related to cognition, within their facilities. The workshop will then reconvene and break-out group leaders will describe what categories were identified as root causes.

10:00 a.m. – 10:15 a.m.
BREAK

10:15 a.m. – 12:00 p.m.
Cognition and Human Error

Human limitations on memory, attention and decision making
How cognitive load affects productivity
The various types of cognition related human errors commonly found on manufacturing floor
Common examples of poor human factors, engineering and workplace conditions that contribute to human error
When training is appropriate and when we should stop
When is individual performance and cognitive load responsible for human error and when does it become a root cause
How to address cognition, attention, and memory failures at your site

12:00 p.m. – 1:00 p.m.
LUNCH

1:00 p.m. – 4:30 p.m.
Cognitive Load Tool Content

Definition of Human Factors Categories (HFC)
How our senses control how we react — it's more important that you think.
Importance of each HFC and latest investigation on cognition and productivity
Learn the Human Error Risk Multipliers and risk level
How to develop recommendations for each HFC
How to prepare for the Cognitive Load Floor Assessment
Workshop #1 – Floor Assessment Simulation
How to use the excel tool
Workshop # 2 – Data Entry using excel tool




8:30 a.m. – 10:00 a.m.

Human Error Reduction Techniques (Cognitive Load)
Discussion of insights from Day 1
Understanding the Human Error level of Risk
What is the level of risk and how to determine it?
Reporting the level of risk: tools and criticality assessment
Creating the Box Plot
Report Content
How and when to apply engineering
controls to correct and prevent human error deviations
What to do when individual performance is the major contributor
Additional contributors for human errors will be discussed

Interactive Exercise: Creating and analyzing results. Create and export the Box Plot Chart

10:00 a.m. – 10:15 a.m.
BREAK

10:15 a.m. – 12:00 p.m.

Human Error Investigation (Cognitive Load Issues)
Human error investigation process defined from beginning to end
Individual performance: slip, mistakes and violations
How to gather data in the human error investigation process when analyzing cognitive load?
How to perform an effective interview: there's more than meets the eye?
Important steps for effective human error investigations
How to report issues to make sure management listens?
When to involve Human Resources in CAPA

12:00 p.m. – 1:00 p.m.
LUNCH

1:00 p.m. – 2:30 p.m.
Cognitive Load Assessment- Interactive
Exercise: Full experience on Cognitive Load Assessment. A case study will be analyzed for root cause analysis, determination and CAPA development.

2:30 p.m. – 2:45 p.m.
BREAK

3:00 p.m. – 4:00 p.m.

Writing recommendations
How to determine the kind of recommendation based on the type of error?
High and low end recommendations: benefits and challenges
Type of recommendations based on the type of error (random, systemic and sporadic errors)
How to present to management and make sure you are taken seriously

4:00 p.m. – 4:30 p.m.
Metrics and Human Error

KPI's
Human error rate
1st time pass rate
Overall equipment effectiveness (OEE)
Trending
Tracking
Closing

4:30 p.m.
ADJOURN WORKSHOP




Meet Your Instructor
Ginette M Collazo
Industrial/Organizational Psychologist at Ginette M. Collazo

GINETTE COLLAZO, PH.D is a human error and human behavior expert. She has spent more than 15 years in technical training, organizational development and human reliability areas. She has worked with Bristol-Myers Squibb, Johnson & Johnson, Schering-Plough, Wyeth, and has been a consultant with major firms like Abbott, Johnson & Johnson, Perrigo, among many others. Also has implemented human error reduction programs and technology in many more small and mid-sized drug and device companies. An active researcher in specialized studies related to human reliability, she is the author of numerous publications on these topics.

Register by P.O. / Check
Yes, I want to attend "How to Perform a Cognitive Load Assessment for Human Error Reduction: 2-Day In-Person Seminar".
Click here to download P.O. form
If you are paying by check:
Checks should be payable to MetricStream Inc. (our parent company) and mailed to:
2479 East Bayshore Road
Suite 200
Palo Alto, CA 94303
USA
Group Registrations
Send your team for maximum benefit. Get your team up to speed!
Significant tuition discounts are available for teams of two or more from the same company. You must register at the same time and provide a single payment to take advantage of the discount.
| | | |
| --- | --- | --- |
| 2 Attendees | - | Get 10% off |
| 3 to 6 Attendees | - | Get 20% off |
| 7 to 10 Attendees | - | Get 25% off |
| 10+ Attendees | - | Get 30% off |
Call toll free on +1-888-717-2436 if you have any queries.
Register by Wire Transfer
If you wish to pay by wire transfer, please call us toll free on +1-888-717-2436
Terms & Conditions to register for the Seminar/Conference/Event
Your Registration for the seminar is subject to following terms and conditions. If you need any clarification before registering for this seminar please call us @ +1-888-717-2436 or email us @ customercare@complianceonline.com
Payment:
Payment is required before 2 days of the date of the conference. We accept American Express, Visa and MasterCard. Make checks payable to MetricStream Inc. ( our parent company)
Cancellations and Substitutions:
Written cancellations through fax or email (from the person who has registered for this conference) received at least 10 calendar days prior to the start date of the event will receive a refund — less a $200 administration fee. No cancellations will be accepted — nor refunds issued — within 10 calendar days from the start date of the event.
On request by email or fax (before the seminar) a credit for the amount paid minus administration fees ($200) will be transferred to any future ComplianceOnline event and a credit note will be issued.
Substitutions may be made at any time. No-shows will be charged the full amount.
We discourage onsite registrations, however if you wish to register onsite payment to happen through credit card immediately or check to be submitted onsite. Conference material will be given on the spot if it is available after distributing to other attendees. In case it is not available we will send the material after the conference is over.
In the event ComplianceOnline cancels the seminar, ComplianceOnline is not responsible for any airfare, hotel, other costs or losses incurred by registrants. Some topics and speakers may be subject to change without notice.
Attendance confirmation and Documents to carry to the seminar venue:
After we receive the payment from the registered attendee an electronic event pass will be sent to the email address associated with the registrant before 5 working days from the seminar date. Please bring the pass to the venue of the event.
Conference photograph / video:
By registering and attending ComplianceOnline conference you agree to have your photographs or videos taken at the conference venue and you do not have any objections to use these photos and videos by ComplianceOnline for marketing, archiving or any other conference related activities. You agree to release ComplianceOnline for any kind of claims arising out of copyright or privacy violations.
Media Partners

Sponsors

If you wish to partner with us for this event
please contact us: partner@complianceonline.com
or
call us: +1-888-717-2436.





Media Partner Benefits




Logo and company data on the event website.
Logo on the conference material distributed during the conference.
Media partner's brochure distributed along with conference material.
Logo on all the mailings before and after the event.
10% discount to media partner's subscribers.





Media Partner To Do




Banner (min 728x90 or 468x60) on the media partner website.
Insertion of the event in the event calendar, both printed and/or online.
Announcement article of the conference on the magazine and/or website.
Dedicated email blast to media partner's subscribers.
Article on the magazine and/or website after the conference.




If you wish to sponsor this event
please contact Cruise Webster: cwebster@complianceonline.com
or
call us: (207) 576-4173




Local Attractions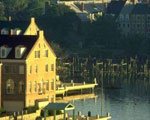 Take a Walking Tour of Old Town, Alexandria
Explore a quaint historic town just over the Potomac River from Washington, DC. The lively waterfront area has plenty of things to do. Visit colonial houses, public parks, churches, museums, a marina, unique shops, and restaurants.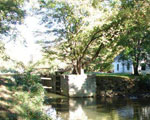 Walk, Bike, or Kayak Along the C & O Canal
The Washington DC region is lucky to have this wonderful historic park that offers a quick relief from hectic city life. Take the whole family for a walk and learn about the historic C & O Canal, explore the region's bike trails or spend a few hours kayaking and enjoying the breathtaking scenery.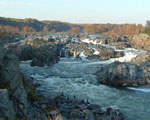 Take a Hike at Great Falls Park
Take a picnic and enjoy spectacular views of the Potomac River at this 800 acre park, located just 14 miles from Washington DC. Great Falls offers a variety of activities including hiking, kayaking, rock climbing, bicycling, and horseback riding.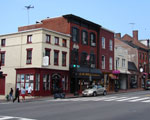 Take a Walk Through Georgetown
Georgetown is the capital's historic waterfront that today is bustling with activity. The area is a shopper's paradise and the streets are lined with restaurants of every nationality. Take a tour of historic sites, do some shopping and enjoy a meal at a local restaurant.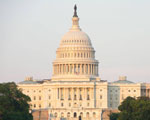 Tour the Three Houses of Government
Explore the U.S. Capitol Building, the White House and the U.S. Supreme Court and you will gain a fuller understanding of the division of power within our democratic government. Plan ahead and note that some tours must be scheduled in advance through your Congressional Representative.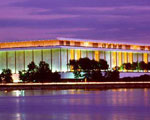 See a Show or Concert at the Kennedy Center
Live theatrical productions at the John F. Kennedy Center for Performing Arts are entertainment at its finest. Purchase tickets in advance for performances ranging from musicals to concerts by the National Symphony or see a free show at the Millennium Stage.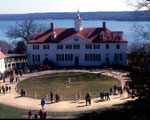 Explore Mount Vernon
With the recent addition of the new museum and education center, Mount Vernon is now a full day excursion. Explore the state of the art galleries and theaters, visit the 500-acre estate of George Washington and his family, tour the 14-room mansion that is beautifully restored and furnished with original objects dating back to the 1740's. Be sure to plan enough time to tour the outbuildings, including the kitchen, slave quarters, smokehouse, coach house and stables. The estate is located in Northern Virginia, just minutes from Washington, DC.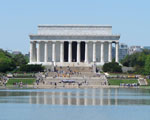 Tour the National Monuments and Memorials
Our national monuments are truly spectacular. The best time to see them is at night when they are illuminated, less crowded and parking is easier. During daytime visits, take a tour bus. Listen to informative park ranger talks and you won't have to negotiate congested city traffic.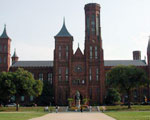 Visit the Smithsonian
Start at the Smithsonian Institution Building where you can pick up a map and information on all of the museums. These national treasures cover a wide range of subjects from art to space exploration. Plan to explore those you are most interested in, but don't try to see everything at once. Be sure to save time to see an IMAX movie at the Natural History Museum or the National Air and Space Museum.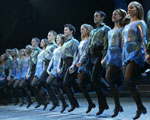 Wolftrap Farm Park
Listen to all types of music at this national park dedicated to the performing arts. Outdoor concerts are featured in the summer and indoor performances are held the rest of the year. The park is located in Vienna, Virginia, just 20 minutes from Washington, DC.