Course Description:
All sponsors of clinical trials in the US for drug and biologics have to first file an Investigational New Drug (IND) application with the FDA containing extensive information in support of the proposed clinical trial. The IND application contains all available preclinical and clinical testing information, and all manufacturing information for the investigational product, along with clinical protocol, informed consent template, investigator's brochure and other relevant information. For special situation such as orphan products additional considerations might apply regarding all aspects of the IND from protocol design to the background preclinical data and details of manufacturing information. Failure to submit a satisfactory IND could lead to FDA imposing a clinical hold on the clinical trial in turn adding additional expense and delay to a clinical trial.
Attending this workshop is a good step toward making sure that your next IND meets FDA requirements and gets a "Safe to Proceed" letter from the FDA within 30 days from submission. Also discussed will be special situations such as INDs for orphan drugs and botanical drugs. The session topics are arranged in a logical chronology to ease the understanding of complex issues and possible solutions. This workshop contains a collection of practical tips from the trainer's extensive IND submission experience.

Who will Benefit:
Sponsors of INDs
Orphan drug developers
Supervisors, and lead workers in Regulatory Affairs
Project management personnel
Senior management executives (CEO, COO, CFO, etc)
Manufacturing managers, supervisors & personnel
Clinical and preclinical laboratory managers
People investing in FDA-regulated product development projects
Course Outline and Approximate Times:
Day 1

Day 2

8:00 – 8:30 AM: Registration
8:30 – 10:00AM: Lecture 1: Overview of FDA's IND requirements

Historical overview of IND regulations
Types of INDs
Commercial verses investigator-led INDs
10 essential sections of an IND
What information to be included and what to be avoided
Overview of practices at FDA regarding review and management of INDs
Considerations for an orphan drug

10:00 – 10:15AM: Break
10:15 – 12:00 noon: Lecture 2: Orphan Drugs and other Special Categories

Determination of an orphan drug eligibility
Orphan drug designation request
Incentives of an orphan drug designation
Fast-track designation
Small business designation at the FDA

12:00 – 12:45PM: Lunch
12:45 – 2:15PM: Lecture 3: The Content and Format of an IND

Key elements of an IND application
Collecting information supportive of the IND application including product background (CMC), preclinical and clinical testing, clinical protocol, etc
Creating proposed clinical development plan, scientific rationale, and clinical practices to be followed.
Using non-IND information, publications and marketing experience from other countries
Special products: orphan drugs, botanical drugs,
Best practices for format and content arrangement
Managing the tone of the content
Granulating the IND content for optimum presentation of information
List of common mistakes and tips to address the same

2:15 – 2:30PM: Break
2:30 – 3:30PM: Lecture 4: Logistics of IND Submission: Best Practices for timely good quality IND application

Evaluating adequacy for available information in support of a clinical trial
Creating an IND submission strategy
Sectional IND: Parallel creation individual sections of a IND
Collecting cross-reference information
Practical tips for compiling individual pieces into a full application
Electronic verses paper IND submissions
Role of sponsor's authorized representative and US agent

8:30 – 10:00AM: Lecture 5: CMC Section of an IND

Elements of the CMC section of an IND
Collecting manufacturing and characterization data
Raw material, drug substance, drug product and packaging information
Stability studies
Label, storage, shipping and handling information
Import and export of investigational material
Special considerations for orphan and botanical products

10:00 – 10:15AM: Break
10:15 – 12:00 noon: Lecture 6: Presenting Pre-clinical and Clinical Information in the IND

Preclinical studies needed by FDA to support an IND application and NDA
Trends in preclinical data collection
Strategic assumptions and implications: maximizing using minimal model
Acceptance of non-IND and non-US clinical trials by FDA
Using published literature for preclinical and clinical data in support of an IND
Special considerations for orphan and botanical products

12:00 – 12:45PM: Lunch
12:45 – 2:15PM: Lecture 7: FDA Meetings and Other Regulatory Interactions

Logistics of a pre-IND meeting with the FDA
Best practices for preparing a pre-IND packag
Do's and don'ts of pre-IND meetings
Interacting with the FDA project manager after IND submission
Post-IND discussions with the FDA: Managing verbal and written comments

2:15 – 2:30PM: Break
2:30 – 3:30PM: Lecture 8: Best Practices for Maintaining an IND with the FDA

IND annual reports
Amending clinical protocols and informed consent, manufacturing information, providing additional preclinical and clinical information, etc
Adverse event reporting
Adding new clinical protocols to or creating a new IND for each new protocol
Change in sponsor, vendors, investigators, manufacturers, clinical sites, etc.
Written and verbal request for comments and FDA meetings for further guidance
Suspending, reopening, closing and withdrawing an IND
Meet Your Instructor:
Dr. Mukesh Kumar
Senior Director, Regulatory Affairs, Amarex Clinical Research

Dr. Mukesh Kumar, leads the Regulatory Affairs and Quality Assurance departments at Amarex, a full service pharmaceutical product development company based in Germantown, MD (www.amarexcro.com). His key expertise is in regulatory affairs, clinical trials and multi-national project management for medicinal and diagnostic products. He has written more than 40 new INDs for FDA submission and reviewed more than 100 INDs. He has been involved in about 100 clinical trials in more than 40 countries, has made several hundred US FDA submissions, and arranged a number of meetings with the US FDA. In addition, he has had made regulatory submission in the EU and India. He has conducted GCP, GLP, GMP and GACP audits in the US and several countries in Europe and Asia. He has conducted numerous training workshops in FDA compliance related issues. He has authored numerous articles in peer-reviewed journals. He is a well known expert in global regulatory affairs and has been an invited speaker at several professional and academic organizations worldwide. Dr. Kumar is a PhD in Biochemistry and has worked as a research scientist at the NIH, Baylor College of Medicine, Houston, and premier institutions in India. He is a certified regulatory affairs professional by the Regulatory Affairs Professional Society, USA.
Register Now
Online using Credit card
Registration is now closed!
Bring this seminar to your organization;
Call +1-650-284-1699 for more details.
or email to

[email protected]
Other Registration Option
By order form / PO#
Fill this form with attendee details & payment details
Fax it to +1-650-362-2367, or
Email it to

[email protected]
Payment Mode
By Check -
Pay your check to (payee name) "MetricStream Inc" our parent company and Mail the check to:
ComplianceOnline (MetricStream, Inc),
6201 America Center Drive Suite 240
San Jose, CA 95002
USA
By Wire -
Register / Pay by Wire Transfer
Please contact us at +1-888-717-2436 to get details of wire transfer option.
Terms & Conditions to register for the Seminar/Conference/Event
Your Registration for the seminar is subject to following terms and conditions. If you need any clarification before registering for this seminar please call us @ +1-888-717-2436 or email us @ [email protected]
Payment:
Payment is required before 2 days of the date of the conference. We accept American Express, Visa and MasterCard. Make checks payable to MetricStream Inc. ( our parent company)
Cancellations and Substitutions:
Written cancellations through fax or email (from the person who has registered for this conference) received at least 10 calendar days prior to the start date of the event will receive a refund — less a $200 administration fee. No cancellations will be accepted — nor refunds issued — within 10 calendar days from the start date of the event.
On request by email or fax (before the seminar) a credit for the amount paid minus administration fees ($200) will be transferred to any future ComplianceOnline event and a credit note will be issued.
Substitutions may be made at any time. No-shows will be charged the full amount.
We discourage onsite registrations, however if you wish to register onsite payment to happen through credit card immediately or check to be submitted onsite. Conference material will be given on the spot if it is available after distributing to other attendees. In case it is not available we will send the material after the conference is over.
In the event ComplianceOnline cancels the seminar, ComplianceOnline is not responsible for any airfare, hotel, other costs or losses incurred by registrants. Some topics and speakers may be subject to change without notice.
Attendance confirmation and Documents to carry to the seminar venue:
After we receive the payment from the registered attendee an electronic event pass will be sent to the email address associated with the registrant before 5 working days from the seminar date. Please bring the pass to the venue of the event.
Conference photograph / video:
By registering and attending ComplianceOnline conference you agree to have your photographs or videos taken at the conference venue and you do not have any objections to use these photos and videos by ComplianceOnline for marketing, archiving or any other conference related activities. You agree to release ComplianceOnline for any kind of claims arising out of copyright or privacy violations.
Testimonials
What past attendees say:
I enjoyed the practical answers and lessons learned as shared by the presenter. Grateful for the sharing of presentation material (soft copy). Thanks to ComplianceOnline for timely response and communication. Variety of choices is extensive good and easy to register.
- Manager, Process Optimization, Prolong Pharmaceuticals, LLC
Excellent instructor and he was easy to follow and I like the thorough and thoughtful answers of my questions.
- Senior Scientist, CCS Associates
Instructor is very knowledgeable and good in explaining regs and guidance. Information provided along with soft copy of slide is a great idea and very helpful.
- Sr. QA Manager, Theravance
Overall a good general overview. The amount of interaction between the participants and presenter was good.
- Asst. Director QA, Clinical Packaging, Abbott Labs
GMP expectations was the most valuable topic for me. Face to face interaction and networking was good.
- Director of Pharmacy, Pfizer New Haven Clinical Research Unit
Speaker's knowledge was higher than I had hoped.
- Director, BioMed IRB
For me the whole event was very good. I had no knowledge of the topic prior to this seminar. The presentation was excellent and the speaker was very knowledgeable and respectful.
- Quality Assurance Specialist, Therapure Biopharma Inc.
Media Partners

Sponsors

If you wish to partner with us for this event

please contact us:

[email protected]

or

call us:

1-888-717-2436.




Partners





Media Partner Benefits




Logo and company data on the event website.
Logo on the conference material distributed during the conference.
Media Partner's brochure distributed along with conference material.
Logo on all the mailings before and after the event.
10% discount to media partner's subscribers.





Media Partner to do




Banner (min 728x90 or 468x60) on the Media Partner website.
Insertion of the event in the event calendar, both printed and/or online.
Announcement article of the conference on the Magazine and/or Website.
Dedicated email blast to all subscribers of Media Partner.
Article on the Magazine and/or Website after the conference.



 

If you wish to sponsor this event

please contact Cruise Webster:

[email protected]

or

call us:

(207) 576-4173



Local Attractions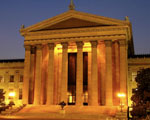 Philadelphia Museum of Art
The Philadelphia Museum of Art sits majestically on a rise at the end of the Benjamin Franklin Parkway. The vast collections of this temple of art make it the third-largest art museum in the country, and an absolute must-see on the city's cultural circuit.
Among its impressive holdings in Renaissance, American, Impressionist and Modern art, some standouts include a great Rogier van der Weyden altarpiece, a large Bathers by Cezanne, a room devoted to Philadelphia's own Thomas Eakins, and Marcel Duchamp's notorious mixed-media Bride Stripped Bare by her Bachelors (The Large Glass), exactly as the dada master installed it.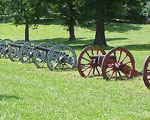 Valley Forge National Historical Park
With more than 3,600 acres of rolling hills and well-worn trails, Valley Forge is now a magnet for runners, bicyclists and picnickers as well as history buffs.
The vast expanse of open space links the Schuylkill River Trail to the Horse Shoe Trail, turning the park into a major hub in a 75-mile system linking Philadelphia to the Appalachian Trail.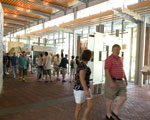 The Liberty Bell Center
The Liberty Bell has a new home, and it is as powerful and dramatic as the Bell itself. Throughout the expansive, light-filled Center, larger-than-life historic documents and graphic images explore the facts and the myths surrounding the Bell.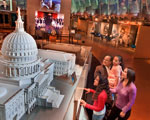 National Constitution Center
The 160,000-square-foot National Constitution Center explores and explains this amazing document through high-tech exhibits, artifacts, and interactive displays. The Kimmel Theater, a 350-seat star-shaped theater, features "Freedom Rising," a multimedia production combining film, a live actor and video projection on a 360° screen to tell the stirring story of "We the people."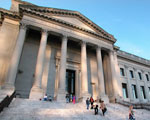 The Franklin Institute
An innovator in designing hands-on exhibits before "interactive" became a buzzword, The Franklin Institute is as clever as its namesake. Its eminently touchable attractions explore science in disciplines ranging from sports to space.
Highlights include The Sports Challenge, which uses virtual-reality technology to illustrate the physics of sports; The Train Factory's climb-aboard steam engine; Space Command's simulated earth-orbit research station; a fully equipped weather station; and exhibits on electricity.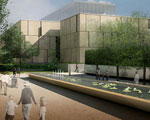 The Barnes Foundation
The Barnes Foundation was created in 1922, a school originating with Barnes' educational experimentation in his Argyrol (pharmaceutical) factory. Barnes and The Foundation's first director of education, John Dewey, were interested in fostering cognitive development through new approaches to education, and in heightening critical-thinking and problem-solving skills through the study of art. Barnes, like Dewey, was actively engaged in development of an intellectual framework and educational philosophies and practices with many of the best artists and thinkers of his day.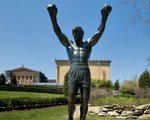 The Rocky Statue
One of Philadelphia's most famous pieces of public art is a bigger-than-life boxer… literally. Originally created for Rocky III, the sculpture is now a real-life monument to a celluloid hero. The fictional Rocky Balboa of Sylvester Stallone's Rocky movies was immortalized in bronze in 1980. After filming for the movie completed, Stallone donated the statue to the City of Philadelphia.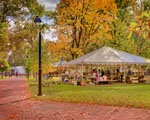 Franklin Square
Franklin Square, one of Philadelphia's five original public squares laid out by William Penn in his original plan for the city, has undergone a dramatic renovation. The park now boasts several family-friendly attractions, including a miniature golf course, classic carousel, burger joint, storytelling bench, picnic area and more.
We need below information to serve you better