How to Preventing Root Cause and Conduct Analysis for Corrective Action after an Incident or Non-conformance: 2-Day In-person Seminar
By:
J.E.J. (Ned) Gravel,
Educator, Laboratory Assessor, Accreditation Expert, Professional Accreditation Body Lead Evaluator
Coming soon.. Please contact customer care for new schedule
Course Description:
Incidents and accidents impede successful and profitable operations. Preventing them before they occur has positive results on the bottom line, enhances the safety of workplaces for the people that work there, and empowers people at all levels to stop problems before they occur.
Once the bad thing has occurred or if a quality system non-conformance, potential non-conformance or opportunity for improvement has been identified, people with the proper tools can determine the actual root causes to prevent their recurrence.
These two disciplines - a priori and a posteriori, are the two most powerful tools in the industry to maintain good workplace safety and workplace quality systems.
Quantify the issues that must be addressed to safely do work within any organization. Examine an approach used throughout the US and Canada. Learn how to determine when hazard controls are needed to produce a safe working environment within a lab. These are the best practice approaches used for Health and Safety organizations that conform to OSHA and Canadian Health and Safety Regulations.
Learn the nuts and bolts of easily zeroing in on the root causes of issues before or after an incident (health and safety) or a non-conformance, potential non-conformance, or opportunity for improvement (quality) may occur. Conduct root cause analysis that actually helps improve a Health and Safety System or a QMS. Create corrective and preventive actions that endure.
Determine if the systems that work in an organization are actually supporting the work of the staff and their production.
Learning Objectives:
Upon completing this course participants should:
appreciate how health and safety regulations are meant to assist organizations;
understand why job hazard assessment is important to organizations;
identify the benefits to assessing hazards within organizations;
identify the types of hazards applicable within organizations;
understand the basic approaches to hazard assessment;
conduct hazard identification;
implement assessment of identified hazards;
identify appropriate controls for identified hazards;
understand the basic approaches to root cause analysis;
appreciate the most appropriate considerations in conducting root cause analysis;
understand how to determine if root cause analysis is required;
identify the major components of a root cause analysis;
implement appropriate root cause analysis;
understand the requirements for implementing corrective and preventive action;
identify the types of non-conformances and potential non-conformances;
document corrective and preventive actions, and
understand how to close out and follow up issues from all sources.
Who Will Benefit:
This course is designed for all personnel in an organization who work in the field of health and safety or quality. This includes
health and safety and quality management staff
supervisors of people who work in the organization
personnel who participate in the operation of that organization.
For all technical staff who participate in the operation of the quality system:
Conducting testing, calibration, inspection, evaluation, or certification
Supporting activities
Managing the quality system
Training staff
Managing the organization

Course Outline:
Day One (8:30 AM – 4:30 PM)
Day Two (8:30 AM – 4:30 PM)

Registration Process: 8:30 AM – 9:00 AM

Session Start Time: 9:00 AM

Introduction and Objectives

Course Aims
Approaches to learning

Background and Principles for Hazard Assessment

Introducing procedures for hazard identification and assessment.
Assess hazards using quantitative techniques (exercise).

Documenting hazard assessment

Identifying hazards
Quantifying their impact (exercise)
Determining needed controls (exercise)
Determine if the work can be done safely or without non-conformities

Samples for discussion

Oil and Gas Testing Technician
Sample prep Technician
Soils Lab Technician
Gas Cylinder Cleaner
Sample Login Lab Technician
Water Lab Technician
ICP Technician
Shipping Technician
Client Services Representative
Using the Incident and Deviation Report

Mitigating the adverse impact of identified hazards.

Wrap up discussion for Hazard Assessment





Background and Principles for Root Cause Analysis

Introducing root cause analysis and accident investigation
Systematic Cause Analysis Technique (SCAT) developed by DNV.
Analyze risk/ensure validity.

Direct Causes and Root Causes

Identifying direct causes
Focus on the system
Recognizing that a piece is missing from the quality system
Identify the source of root causes

Personnel factors

Physical capacity
Intellectual capacity
Physical and Physiological stress
Emotional or Psychological stress
Individual skill
Individual knowledge
Care and attention

Environmental Factors

Physical plant and facilities
Environment
Tools and equipment
Materials and supplies
Plant, facility, tool and equipment maintenance
Physical wear and tear on plant, facilities, tools and equipment

Quality Factors

Quality Control
Quality Assurance
Quality System

Procedural Factors

Use of standard procedures
Development of specifications and procedures
Implementation of procedures
Selection of vendors, personnel, supplies

Organizational Factors

Leadership
Communications
Motivation

Samples for discussion

Documenting Root Causes

Documenting Solutions

Corrective Action
Preventive Action
Opportunities for Improvement

Workshop Samples

Quiz

Meet Your Instructor
Ned Gravel
Educator, Laboratory Assessor, Accreditation Expert, Professional Accreditation Body Lead Evaluator

Ned Gravel is a facilitator of cultural change within laboratories and accreditation bodies. He understands best practice in QMS and voluntary conformity assessment. Within the international accreditation community, he is respected for his knowledge and the credibility of his work in the recognition programs that define accreditation body MLAs and MRAs. Ned is a certified lead assessor within one of the Exemplar Global assessor certification programs he helped create. He is a certified association executive (Canadian Society for Association Executives). Besides laboratory quality system training, laboratory assessor training, and international peer evaluator training within APLAC and IAAC, Ned also spent three years as the ILAC liaison delegate to ISO/TC 176 and understands the challenges of management system certification. Here, Ned is surrounded by the graduates of his ISO/IEC 17011 course for new staff of APLAC member accreditation bodies.

Ned is a licensed engineer, his background also includes the command of operational military organisations in specific technical fields and the civilian management of international technical businesses.

Business experience includes management and marketing of national laboratory accreditation programs, management of laboratories, facilitated training, and the negotiation of international agreements in support of trade. Ned was Canada's delegate to the ISO/CASCO committee for the creation and amendment of ISO/IEC 17025. Here, Ned receives his certificate of recognition as an APLAC Lead Evaluator from Mr. Terrence Chan, APLAC Chair, 2005 - 2011.

Register by P.O. / Check
Yes, I want to attend "How to Preventing Root Cause and Conduct Analysis for Corrective Action after an Incident or Non-conformance: 2-Day In-person Seminar".
Click here to download P.O. form
If you are paying by check:
Checks should be payable to MetricStream Inc. (our parent company) and mailed to:
2479 East Bayshore Road
Suite 200
Palo Alto, CA 94303
USA
Group Registrations
Send your team for maximum benefit. Get your team up to speed!
Significant tuition discounts are available for teams of two or more from the same company. You must register at the same time and provide a single payment to take advantage of the discount.
| | | |
| --- | --- | --- |
| 2 Attendees | - | Get 10% off |
| 3 to 6 Attendees | - | Get 20% off |
| 7 to 10 Attendees | - | Get 25% off |
| 10+ Attendees | - | Get 30% off |
Call toll free on +1-888-717-2436 if you have any queries.
Register by Wire Transfer
If you wish to pay by wire transfer, please call us toll free on +1-888-717-2436
Terms & Conditions to Register for the Seminar/Conference/Event
Your registration for the seminar is subject to following terms and conditions. If you need any clarification before registering for this seminar please call us @ +1-888-717-2436 or email us @ customercare@complianceonline.com
Payment:
Payment is required 2 days before the date of the conference. We accept American Express, Visa and MasterCard. Make checks payable to MetricStream Inc. (our parent company).
Cancellations and substitutions:
Written cancellations through fax or email (from the person who has registered for this conference) received at least 10 calendar days prior to the start date of the event will receive a refund — less a $200 administration fee. No cancellations will be accepted — nor refunds issued — within 10 calendar days before the start date of the event.
On request by email or fax (before the seminar) a credit for the amount paid minus administration fees ($200) will be transferred to any future ComplianceOnline event and a credit note will be issued.
Substitutions may be made at any time. No-shows will be charged the full amount.
We discourage onsite registrations, however if you wish to register onsite, payment to happen through credit card immediately or check to be submitted onsite. Conference material will be given on the spot if it is available after distributing to other attendees. In case it is not available, we will send the material after the conference is over.
In the event ComplianceOnline cancels the seminar, ComplianceOnline is not responsible for any airfare, hotel, other costs or losses incurred by registrants. Some topics and speakers may be subject to change without notice.
Attendance confirmation and documents to carry to the seminar venue:
After we receive the payment from the registered attendee, an electronic event pass will be sent to the email address associated with the registrant 5 working days before the seminar date. Please bring the pass to the venue of the event.
Conference photograph / video:
By registering and attending ComplianceOnline conference, you agree to have your photographs or videos taken at the conference venue and you do not have any objections to ComplianceOnline using these photos and videos for marketing, archiving or any other conference related activities. You agree to release ComplianceOnline from any kind of claims arising out of copyright or privacy violations.
Media Partners

Sponsors

If you wish to partner with us for this event
please contact us: partner@complianceonline.com
or
call us: +1-888-717-2436.





Media Partner Benefits




Logo and company data on the event website.
Logo on the conference material distributed during the conference.
Media partner's brochure distributed along with conference material.
Logo on all the mailings before and after the event.
10% discount to media partner's subscribers.





Media Partner To Do




Banner (min 728x90 or 468x60) on the media partner website.
Insertion of the event in the event calendar, both printed and/or online.
Announcement article of the conference on the magazine and/or website.
Dedicated email blast to media partner's subscribers.
Article on the magazine and/or website after the conference.




If you wish to sponsor this event
please contact Cruise Webster: cwebster@complianceonline.com
or
call us: (207) 576-4173




Local Attractions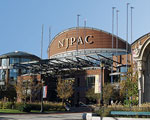 The New Jersey Performing Arts Center
The New Jersey Performing Arts Center (NJPAC) has garnered national attention during its first 11 seasons, serving as a model for programming, audience diversity, education initiatives and the catalytic role it has played in returning nightlife and economic activity to NJ's largest urban community.
The facility, initially served the needs of the New Jersey Symphony Orchestra, the New Jersey State Opera and other state dance and theater companies. In addition to that, NJPAC routinely hosts national and international performers plus touring companies and has become a world-class entertainment destination.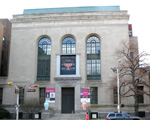 The Newark Museum
The Newark Museum in Newark, the state's largest city, offers outstanding collections, exhibitions, programs and educational resources in its multibuilding campus in the heart of Newark's Downtown/Arts District.
Founded in 1909, the Newark Museum underwent an extensive four-year, $23 million renovation and expansion program, which was completed in 1989. The design, by world-famous architect Michael Graves, garnered the American Institute of Architects' Honor Award. The museum complex weaves together 80 galleries of art and science, a miniature zoo, planetarium, gift shops, café, auditorium, sculpture garden, schoolhouse and the Ballantine House, a restored 1885 mansion that is a National Historic Landmark.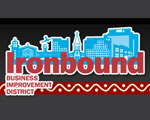 The Ironbound District
Dining defines The Ironbound District as a culinary experience par excellence. It's an adventure enriched by quality service, cultural authenticity and delicious infinite variety. Visitors can choose from the District's more than 170 restaurants and eateries that serve lunch or dinner in an excursion into world-class international cuisine.
Predominantly Portuguese, Spanish and Brazilian, flavored by Mexican and Central and South American influences, the district also offers an abundance of fresh seafood, a scintillating selection of meat and chicken dishes and regional favorites are served up in generous portions and at affordable prices.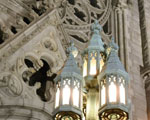 Cathedral Basilica of the Sacred Heart Concert Series
French Gothic cathedral famous for its stained glass. Organ recitals.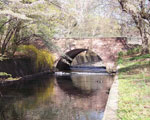 Branch Brook Park
The park's more than 2,000 cherry trees exceed both the variety and number found in Washington, D.C., Each spring, the park is home to the annual Cherry Blossom Festival. Branch Brook Park is the first county park to be opened for public use in the United States.