Strategic Supply Stream - Developing perspective- C-TPAT, ISA, Trusted Trader SRM/SSRM: 2-Day In-person Seminar
By:
Ric Carter,
Logistics / Transportation / Import-Export Compliance
Location:-
Anaheim, CA
| Thursday, November 3, 2016 | Friday, November 4, 2016
Course Description:
Rigidity is the enemy of any supply line. We must maintain fluidity in the motion of logistics. This training will provide valuable information on both hard and soft processes that can be adopted that will result in an improved supply stream that is both strong and flexible.
We will consider processes that harden the exterior surface against outside forces. We will also look at the application of completely different processes that cause the interior composition to be more flexible, pliable, and at the same time resilient.
A New Perspective:
The Hard Exterior: C-TPAT, ISA, Trusted Trader
The C-TPAT program was specifically designed to harden the exterior of your supply stream against physical threats, as well as addressing trade compliance and enforcement. It is a top to bottom approach to security that provides measurable, repeatable action driven initiatives that combine elements of compliance that, hopefully, also yield trade advantages for its participants.
US law makers have challenged US Customs & Border Protection to expand the 12,000 membership of C-TPAT to some 40,000 certified participants as quickly as possible. The C-TPAT/ISA/Trusted Trader initiatives are well on the way to yielding precisely what the developers are hoping for. However, I believe this is only half of what is needed by the global supply stream. The other half of the answer lies in:
The Pliable Interior: SRM/SSRM
Supplier Relationship Management/Strategic Supplier Relationship Management are precisely some of the elements that are required to bring together the flexible elements of your supply stream. SRM/SSRM matches the decision makers for the customer as well as the supplier (at every level). Customers with their counter parts in the supplier roles to insure that:
Every decision maker level is matched, customer and supplier.
Every decision maker role is matched, customer and supplier.
Everyone uses common communication tools.
Decision makers act as the result of decisions agreed upon with their counter parts.
Commitment to communication is paramount.
Learning Objectives:
Building a supply stream profile
Identifying supply stream flow restrictors (risk assessment).
How to apply C-TPAT elements to your business to determine what works for you.
Examples of how to assimilate government mandated compliance requirements with profit yielding supplier management elements.
Learn how to manage risk toward forward momentum.
Why and how to us Total Cost of Ownership (TCO) as a measurement of the Supply Stream.
Areas Covered:
Brief history of global trade
Risk management and security in the supply stream
Technology in the supply stream.
Concept of supply chain/supply stream post 9-11.
C-TPAT/ISA/Trusted Trader initiatives and why they are a positive tool.
Overview of Supplier and Strategic Supplier Relationship Management (SRM/SSRM)
Process transparency and Shipping Event Management tools (EM/SEM).
Evolution of best practices in supply stream costing.
Supply stream core value triangle
The future of global supply stream management
Who will Benefit:
Those who would benefit from this knowledge are all professionals who work in the supply stream organization, which includes:
CEO, CFO, CIO
Purchasing/Procurement
Engineering
Process Control
Manufacturing
Quality
Safety/Environmental
Logistics
Warehousing
Transportation
Import/Export
Freight
Shipping
Topic Background:
IThe concept of supply chain changed forever on September 11, 2001. The entire encyclopedia of knowledge regarding the priorities of supply chain had to be rewritten. Things would never be the same again. Security took on a new urgency never before imagined. As a result of those events, the entire industrialized world has been pressed to adopt what is now the maelstrom of this new global supply chain. Almost immediately the conversation turned toward finding ways to hardened our supply chain so that it is less vulnerable to negative forces. To the threats of terrorism have now been added open seas piracy, and the ever present threats of natural disasters, port delays, transportation capacity, resource limitations, and the list goes on. And to undermine any trust that may remain, there is the ever moving target of "E" terrorism. This newest threat of losing an entire trove of intellectual property is as real now as a ticking bomb.
We hear new terminologies to describe negative phenomenon in the supply chain. Terminologies like value leakage and supply chain fractures. These may be pointing to a condition that is less favorable than many realize. These kinds of descriptive assessments may indicate that the current vision of the supply chain has become too inflexible. In an effort to make our supply lines less vulnerable and more robust, we may be tempering too much rigidity into their construction.
It may be time to challenge our perspective of the flow element of logistics. A hardened supply chain is inherently more susceptible to exterior traumatic forces than a more pliable supply stream. It may be time to propose that the "supply chain" be looked upon now as the "supply stream". In the constant flux of modern global trade, the traditional straight line to connect two points may result in abject failure.

Course Outline:
Day One (8:30 AM – 4:30 PM)
Day Two (8:30 AM – 4:30 PM)

Registration Process: 8:30 AM – 9:00 AM

Session Start Time: 9:00 AM

Strategic Supply Stream

9:00 – 10:00

Anatomy of global trade
Understanding the significance of trade
Trade Milestones

10:00 – 11:00 Post 9-11 Global Trade

The government steps in
The chain gets heavy
Where are Supply Chain Managers becoming?
Rethinking your role

11:00 – 12:00 Elements of Supply Stream

The moving parts
Ownership
The Value Stream
The Value Pyramid

12:00 - 1:00 Lunch

1:00 – 2:30 C-TPAT

What is C-TPAT?
Am I a candidate for C-TPAT certification?
Do I have to be an expert?
What will C-TPAT do for me?

2:30 -2:45 Break

2:45 – 3:45 ISA/Trusted Trader

What is ISA?
What is Trusted Trader?
Am I a candidate for Trusted Trader certification?
C-TPAT or Trusted Trader?

3:45 – 4:30 Q&A




8:30 - 9:00 Meet & Greet

9:00 – 10:00 Risk Management

A Parallax View
Embracing Risk
Risk and ROI
Leveraging Risk
Why does a car need brakes?

10:00 – 11:00 Supplier Relationship Management

The Value of Transparency
Sharing the risk
Management by Intent
Awarding Trust
Celebrating Relationships

11:00 – 12:00 Knowing Your Landscape

Profiling Your Freight
Understanding the Rules
How Carriers See Your Freight
Cubic Density Rule

12:00 – 1:00 Lunch

1:00 – 2:30

The Right Service Partners
Core Competencies
LTL or TL?
Regional or National?
Keeping It Simple

2:30 – 2:45 Break

2:45 – 3:30

3:30 – 4:30




Meet Your Instructor
Ric Carter
Logistics / Transportation / Import-Export Compliance

25+ years of experience in Logistics/Transportation/Manufacturing. Import Export Compliance.

15+ years of SCM experience in inventory procurement control and warehouse replenishment. This includes working with numerous ERP/MRP systems to include IBM AS400, Oracle based JD Edwards, Syteline and SAP. I have implemented ground-up inventory control processes to include annual physical inventories, as well as cycle count processes to achieve inventory exemption.

I have 20 plus years of valuable experience in the administration and execution of compliance activities driven by various charter mandates of the US CFR. In particular, the EAR (Export Administration Regulation), which regulates all levels of foreign trade. I also have experience in the administration of compliance requirements of US DOT, IMDG, and IATA.

In addition, I have considerable experience in the execution and administration of annual purchase contracts for all levels of foreign, and domestic transportation services with regard to parcel, TL, LTL, intermodal, air, and sea carriers. I served in parallel as Facilities Manager where I over saw all physical plant operations, as well as manufacturing process support and HAZMAT training.

I am a quick start in picking up new compliance requirements, and with great anticipation I look forward to the opportunity to add my energy and experience to the team.

Register by P.O. / Check
Yes, I want to attend "Strategic Supply Stream - Developing perspective- C-TPAT, ISA, Trusted Trader SRM/SSRM: 2-Day In-person Seminar".
Click here to download P.O. form
If you are paying by check:
Checks should be payable to MetricStream Inc. (our parent company) and mailed to:
2479 East Bayshore Road
Suite 200
Palo Alto, CA 94303
USA
Group Registrations
Send your team for maximum benefit. Get your team up to speed!
Significant tuition discounts are available for teams of two or more from the same company. You must register at the same time and provide a single payment to take advantage of the discount.
| | | |
| --- | --- | --- |
| 2 Attendees | - | Get 10% off |
| 3 to 6 Attendees | - | Get 20% off |
| 7 to 10 Attendees | - | Get 25% off |
| 10+ Attendees | - | Get 30% off |
Call toll free on +1-888-717-2436 if you have any queries.
Register by Wire Transfer
If you wish to pay by wire transfer, please call us toll free on +1-888-717-2436
Terms & Conditions to Register for the Seminar/Conference/Event
Your registration for the seminar is subject to following terms and conditions. If you need any clarification before registering for this seminar please call us @ +1-888-717-2436 or email us @ editor@complianceonline.com
Payment:
Payment is required 2 days before the date of the conference. We accept American Express, Visa and MasterCard. Make checks payable to MetricStream Inc. (our parent company).
Cancellations and substitutions:
Written cancellations through fax or email (from the person who has registered for this conference) received at least 10 calendar days prior to the start date of the event will receive a refund — less a $300 administration fee. No cancellations will be accepted — nor refunds issued — within 10 calendar days before the start date of the event.
On request by email or fax (before the seminar) a credit for the amount paid minus administration fees ($300) will be transferred to any future ComplianceOnline event and a credit note will be issued.
Substitutions may be made at any time. No-shows will be charged the full amount.
We discourage onsite registrations, however if you wish to register onsite, payment to happen through credit card immediately or check to be submitted onsite. Conference material will be given on the spot if it is available after distributing to other attendees. In case it is not available, we will send the material after the conference is over.
In the event ComplianceOnline cancels the seminar, ComplianceOnline is not responsible for any airfare, hotel, other costs or losses incurred by registrants. Some topics and speakers may be subject to change without notice.
Attendance confirmation and documents to carry to the seminar venue:
After we receive the payment from the registered attendee, an electronic event pass will be sent to the email address associated with the registrant 5 working days before the seminar date. Please bring the pass to the venue of the event.
Conference photograph / video:
By registering and attending ComplianceOnline conference, you agree to have your photographs or videos taken at the conference venue and you do not have any objections to ComplianceOnline using these photos and videos for marketing, archiving or any other conference related activities. You agree to release ComplianceOnline from any kind of claims arising out of copyright or privacy violations.
Venue
Location:
Anaheim, CA (Venue to be announced shortly)
November 3-4, 2016

Media Partners

Sponsors

If you wish to partner with us for this event
please contact us: partner@complianceonline.com
or
call us: +1-888-717-2436.





Media Partner Benefits




Logo and company data on the event website.
Logo on the conference material distributed during the conference.
Media partner's brochure distributed along with conference material.
Logo on all the mailings before and after the event.
10% discount to media partner's subscribers.





Media Partner To Do




Banner (min 728x90 or 468x60) on the media partner website.
Insertion of the event in the event calendar, both printed and/or online.
Announcement article of the conference on the magazine and/or website.
Dedicated email blast to media partner's subscribers.
Article on the magazine and/or website after the conference.




If you wish to sponsor this event
please contact Cruise Webster: cwebster@complianceonline.com
or
call us: (207) 576-4173




Local Attractions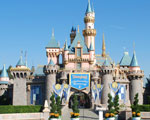 Disneyland
No trip to Anaheim is really complete without a trip to Disneyland at least once. Disneyland® Park contains over 60 major attractions, including shows, breathtaking parades, 3D movies, roller coasters, featuring Mickey and Minnie Mouse including their newest attraction "Star Tours - The Adventures Continue."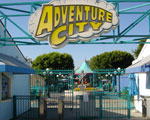 Adventure City
This "Little Theme Park" is the perfect place for families with young children. It contains 11 rides, all of which can accommodate adults, as well as other attractions such as a petting zoo, puppet shows, face painting, rock climbing and an arcade.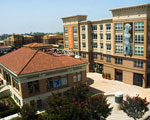 Muzeo
Engage and explore the diverse heritage of California – it hosts 3 different traveling exhibits per year, each one with its own events and activities, in addition its many permanent exhibits. It is also home to Anaheim's Carnegie Library and a small theater.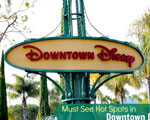 Downtown Disney
Downtown Disney area features waterfront dining, unique shops and exciting entertainment options at Walt Disney World Resort.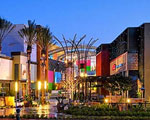 Gardenwalk
Gardenwalk is a stretch of outdoor shopping and dining which is a fairly short walk from the main Disneyland entrance.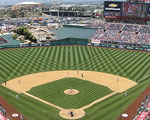 Angel Stadium of Anaheim
Home of the American League's The Los Angeles Angels of Anaheim, this 45,050-seat stadium, known as "The Big A," is the fourth-oldest stadium in Major League Baseball. Last renovated in 1998, the stadium recently hosted the 2010 MLB All-Star Game.